Kids Craft: Easy Origami Paper Umbrella DIY Tutorial
Origami is a traditional Japanese art which involves folding pieces of paper. I have shared many paper crafts which are also kids friendly, and if you love paper mobiles, I do recommend the Butterfly Chandelier Mobile DIY Tutorials, really fabulous and easy for parents-kids family fun! This Easy Origami Paper Umbrella is so versatile and can be used in so many different ways. You could hang them in a nursery for a unique mobile or make some larger ones for a baby shower. Hang some from your mantel for a pop of spring decor or even add them to a wreath! This tutorial is popped out in social media and seems from Japan, if you know the source, tell me and I will credit back. I loved making this project because it was so fun to come up with different color combinations and in various sizes too! It's also easy to make, and kids friendly, but be sure to guide your little ones through since scissors are involved and wire shaping is better done by parents.
You may love: 10-Sided Paper Globe Lantern DIY Tutorial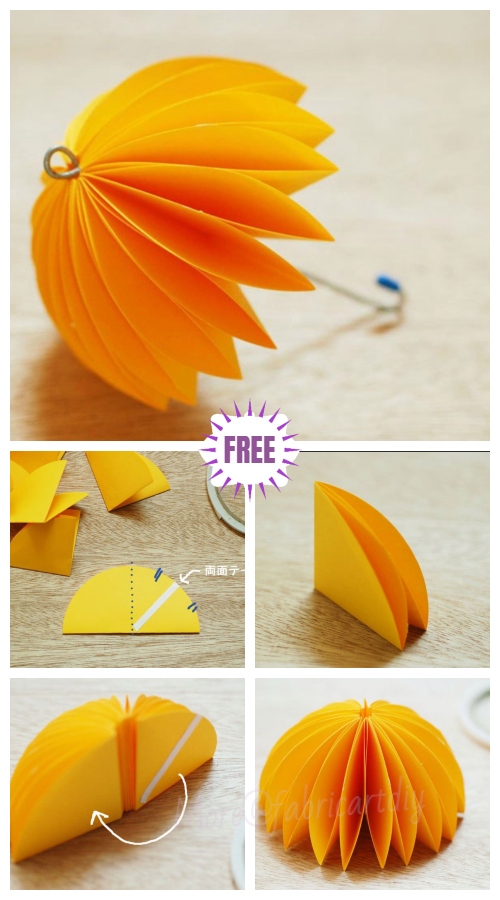 Supplies you need:
How to: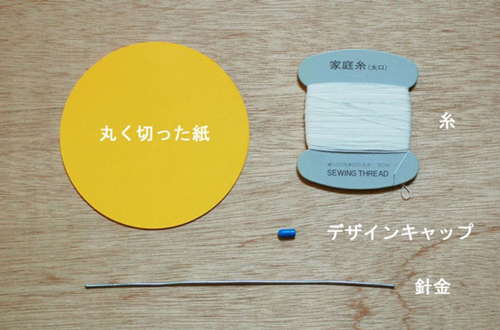 Cut your construction paper into circles, any size you want, we may need 10pcs of circles, you can add more to make it look fuller. fold the circle into half, then half again.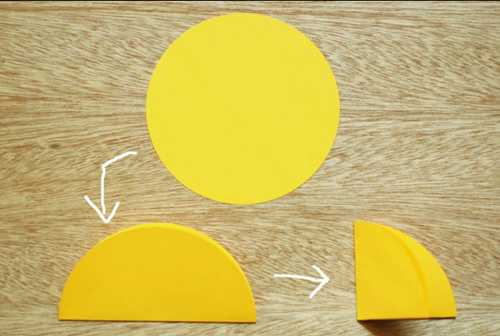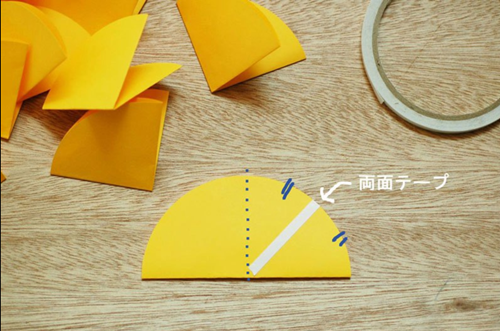 Add double sided tape into one of the 1/4 fold and tape both sides together.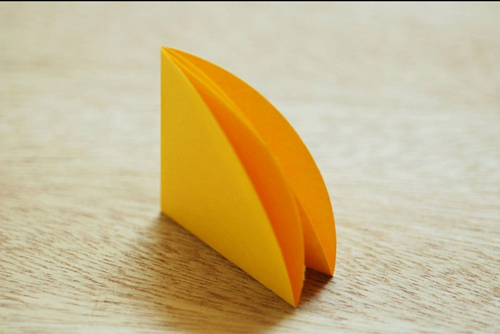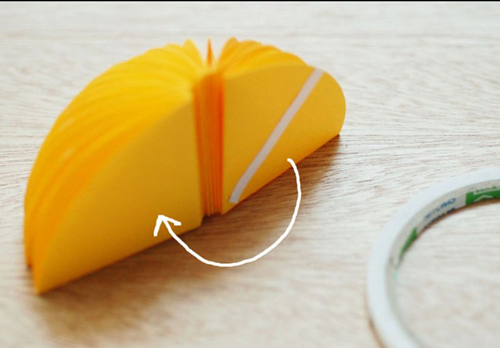 Tape all 10pcs with this method, be sure to align them even during the process.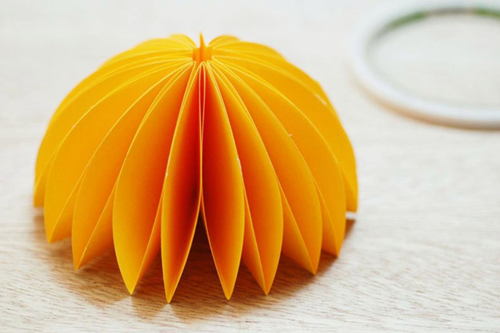 Fold the wire into a small loop at one end, using the Floral or Jewelry Wire, insert them the middle of the paper umbrella above.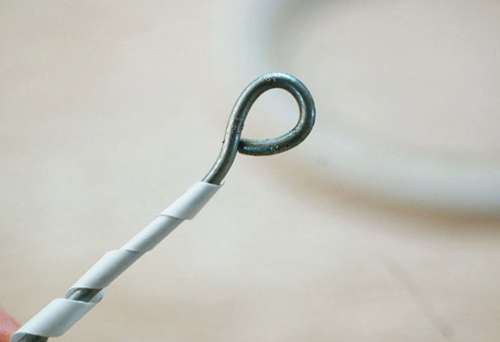 Shape the bottom of wire into a hook, add a protective cushion or use clay of your options. and Voila… Super duper easy and fun! 🙂 Enjoy~~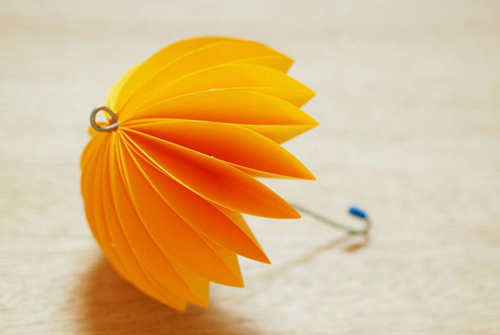 Toddler DIY – Kid Friendly Christmas Crafts
Welcome to the holidays, time for Kid Friendly Christmas Crafts.
Only this year, I have a toddler trying to help.
I went searching for kid friendly Christmas crafts and this is what I found.
I found the cutest ornament on Pinterest, so I figured I would give it a shot.
While I am putting the final result on my tree, this is totally a Pinterest fail.
DIY Polish Star Christmas Ornaments
My mother-in-law posted a link on Facebook the other day detailing how to make something called Polish Star Ornaments.
I watched the video and immediately fell in love with these easy, yet beautiful ornaments and thought how wonderful they would look on my Christmas tree.
Tradition of the Polish Star
In the Polish tradition of celebrating Christmas, the star has special significance.
On Christmas Eve the first star of the night is named "Gwiazda," meaning "little star," in remembrance of the Star of Bethlehem.
At the moment it appears, greetings and good wishes are exchanged.
Families then partake of the Christmas supper, "Wigilia," the most carefully planned meal of the year.
Polish Star Ornaments
You will need the following supplies to make your Polish Star Christmas Ornaments:
A pen or pencil (to form the points)
Something sharp to poke a hole through the center of each piece of paper, I used a sewing needle, a toothpick would work too. If you use a compass to draw your circles, you can use that to poke a hole through the circles of paper.
Scissors
White Glue (to glue the points)
Jewelry Cord (to hold the pieces together, string, twine, ribbon etc. can also be used)
2 Jewelry spacing beads, sequins, etc. (to keep the cord on both ends taught)
5 Sheets of 8.5 x 11 Paper (scrapbook paper, wrapping paper, printer paper, brown shipping paper etc.)
A Compass or object you can use to draw around about 4″ wide, I used a cardboard ribbon spool
A Compass or object you can use to draw around about 1″ wide, I used a nickel
Instructions:
1. Use a 3″ – 4″ circle (I used a cardboard ribbon spool that is roughly 3.5″) and draw 4 circles onto a piece of paper. Next, use your .09″ – 1″ circle (I used a nickel) and draw the inner circle in the middle of the larger circle. Do this on the remaining pieces of 8.5 x 11 pieces of paper for a total of 10-20 large circles. Or use the template found here.
2. Cut the larger circles out. Then Fold the circle in half, fold a second time in half (1/4), then a third time in half (1/8).
3. Open your circles up. In the center of the circle punch, use a needle, toothpick, etc. to make a hole.
4. Cut along the folds almost to the center, but not quite all the way. You can see in the photos below where the cuts are made.
5. Put a small dab of glue on the point of one tab, then wrap the tab around a pencil or pen hold in place for a few seconds so the glue sets, do this for all 8 tabs. You can also do this without using a pen or pencil as seen in the youTube video posted at the bottom.
6. Slip a spacer bead onto your jewelry cord halfway down the cord (you can also use string, twine, thin ribbon etc.). I didn't take a photo of this, so I used the diagram from diohomeimprovements.com.
3 Simple Halloween Crafts to Decorate your Home
At TotsFamily.com we like to get crafty but we are also a very frugal set of people.
When Jo-Ann Fabric and Craft Store challenged us to create a #SpookySpaces tablescape we couldn't refuse.
Our table consists of three separate crafts which together make a lovely scene.
Or you can make just one or two of the crafts and add to your existing decor.
Looking for more Halloween ideas?
3 Simple Halloween Crafts To Decorate Your Home
Framed Holiday Quote
I love framed holiday quotes because you can customize and reuse it for every holiday table scape you create.
I chose the phrase 'BOO' for Halloween and decided to just use 1 letter per frame so it really stands out.
You could also choose whole words or phrases for each frame.
Instructions
I drew my letters, cut them out and glued them to a piece of Halloween craft paper.
Next, I trimmed my Halloween paper down and taped it to the back of the mat that is included in the frame.
I then assembled the frame back together and it was done.
Easy and effective. (You can reuse the frames with new paper for each holiday, accordingly)