It is Autumn, and put these nature gift back home and garden for nature inspired projects. Autumn leaf craft is very popular all around the world. Yet only in autumn can you bring natural bright colors to your home. We have a wide collection of 20+ DIY Leaf Craft Projects For Your Home and Garden. Today we are going to share easy tutorial on how to make a rose from tree leaves. You can get wonderful rose buds full of life and colors for table centerpiece, wreath, rose basket or whatever you create! Enjoy the gift by nature.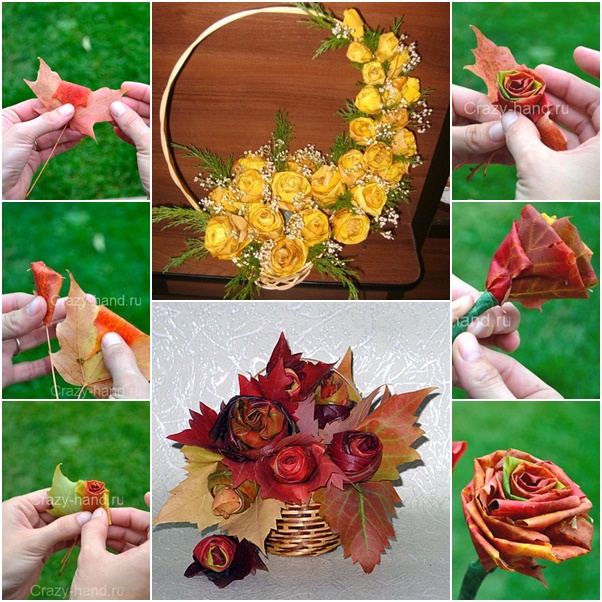 You can go get the fresh maple leaves in the woods, or purchase the fabric leaves on line, which can last longer.
Supplies you may need:
How to: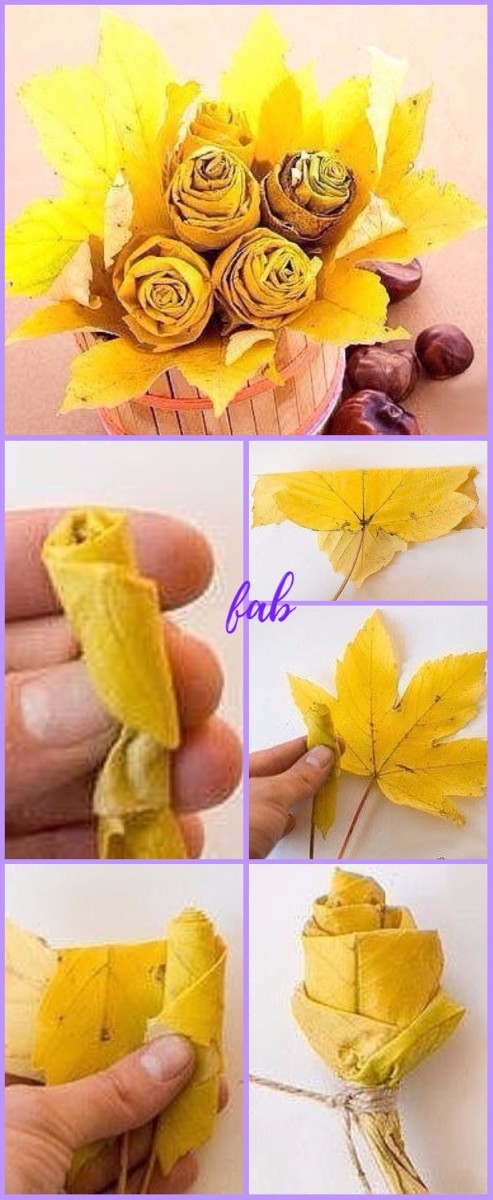 You can get the tutorial via the link below:
Cool DIY Kids Bunk Bed Ideas and Tutorials
Bunk beds can be quite controversial. On the one hand, they do save you some space when you have multiple kids sharing a room, and the kids do love to climb up and down. On the other hand, however, they definitely tend to have a very specific look, and the height of the top bed can be a concern for some parents.
Having said that, sometimes you really do need your kids to share a room, and they need space to move around and play in. Also, you may simply like the idea or look of a bunk bed, and thus want one for your kids' room.
If you have your mind set on getting a bunk bed and can't find the perfect one or if you have one that needs restoring and updating, we've got your covered here. Scroll through these Cool DIY Kids Bunk Bed ideas and tutorials to find your perfect piece.
Tractor Toddler Bunk Beds
Fire Truck Bed Playhouse
Triple Bunk Bed
Twin Corner Bed
VW Bus Bunk Beds
DIY Loft Bunk Bed with Desk
Diy Bunk Bed Frame
Diy Camp Loft Bed With Stair
Side Slide Bed Playhouse
25+ Crochet Santa Claus Ideas
Christmas may celebrate the birth of Jesus Christ, but Santa Claus is arguably the season's most famous figure.
There are many ways to incorporate Santa-themed elements into your holiday decoration, much like there are many ways to use crochet techniques to bring them to life.
You can crochet Santa ornaments, little stuffed figures and much more than that. In fact, while it would be very different and likely not as warm and cozy, you could even crochet Santa hats for your family or little Santa costumes for babies and toddlers.
And while crocheting a whole full size Santa costume would be a lot of work, you can absolutely make sweaters that resemble Santa's suit or feature his figure.
The sky may not be the limit when it comes to the number of Santa related crochet projects you can make this Christmas, but it comes quite close.
Still need ideas or patterns to guide your efforts? That's what we're here for. Have a look at these Crochet Santa Claus Ideas and we're sure you'll find something Santa themed you'd like to make.
Santa Badge Decoration
Crochet Santa's Beard
Santa Door Hanger
Santa Claus Doll
Amigurumi Santa Ornament
Mrs Santa Claus Doll
Santa's Gift Basket
The Santa Bust
Santa Clause Face Motif
Santa Purse
Child's Santa Slippers
Christmas Slippers
Scandinavian Santa Gnome
Santa Face Ornament
Santa Frame Ornament
Crochet Santa Pixel Square
Santa And His Mini Elfus Free Pattern
Wine Bottle Santa Apron
Santa And Christmas Tree Wreath
Candy Cane Santa Bag
Huggable Santa Pillow
Santa (Chocolate Cover) Decoration
Santa Motif
Santa Pet Sweater
Crochet Santa Christmas Ornament With Gift Slit
Mr. Claus Potholder
25 Easy and Cheap DIY Halloween Decoration Ideas
Halloween is just around the corner. It is time to get into the Halloween spirit with some gorgeous and spooky decorations. Many people spend days making their homes look scary and fun. So here we've rounded up tons of great DIY Halloween decoration ideas for your inspiration. You can find a number of great ideas to give your home a Halloween look without spending a lot of money in this post.
Paper Skeleton Hands
DIY Chic Skulls
Bowl of Worms
DIY Eyeball Lights for Halloween Using Ping Pong Balls
DIY Styrofoam Spider
DIY Black Roses & Eyeball Lollipop Bouquet and Topiary
DIY Medusa Ideas
DIY Spooky Dollar Store Halloween Village
Dried Apple Shrunken Heads
Trash Bag Spider Webs
DIY Bloody Handprint Window Clings
Spooky Floating Cheesecloth Ghost
Jack Skellington Halloween String Garland
Floating Witch Hat Luminaries
DIY Black Cat O'Lanterns
Paper Plate Holder Jack-o-Lantern Décor
Homemade Hanging Ghosts
Homemade Little Bats
Tin Can Luminaries
Halloween Balloon Body Parts Tutorial
Easy DIY Poison Bottles Tutorial
Easy DIY Spooky Magic Candle Tutorial
DIY Zombie Dolls from Dollar Store Dolls for Halloween Decorations
Turn Dollar Store Black Birds to Elegant Raven Wreath
DIY Head in a Jar
Easy and Quick DIY Halloween Witch
Chic Glam Skull
Creepy Eyeball Flowers
Vintage Lace Wrapped Mason Jar Candle Holder
Halloween Glow Stick Balloons
Last Minute Murder Scene Towel for the Bathroom
Dollar Store Painted Sugar Skull