Cool DIY Kids Bunk Bed Ideas and Tutorials
Bunk beds can be quite controversial. On the one hand, they do save you some space when you have multiple kids sharing a room, and the kids do love to climb up and down. On the other hand, however, they definitely tend to have a very specific look, and the height of the top bed can be a concern for some parents.
Having said that, sometimes you really do need your kids to share a room, and they need space to move around and play in. Also, you may simply like the idea or look of a bunk bed, and thus want one for your kids' room.
If you have your mind set on getting a bunk bed and can't find the perfect one or if you have one that needs restoring and updating, we've got your covered here. Scroll through these Cool DIY Kids Bunk Bed ideas and tutorials to find your perfect piece.
Tractor Toddler Bunk Beds
Fire Truck Bed Playhouse
Triple Bunk Bed
Twin Corner Bed
VW Bus Bunk Beds
DIY Loft Bunk Bed with Desk
Diy Bunk Bed Frame
Diy Camp Loft Bed With Stair
Side Slide Bed Playhouse
Christmas Craft: Kids Handprint Snowman Ornament DIY Tutorials
If you're looking for a fun Christmas craft that you can do with the kids then here is another one: Make your very own Christmas Kids Handprint Snowman ornament with fingerprints, it will be so special and memorable for long. I have shared so many handprint and footprint crafts for babies and kids before, you will love doing these crafts especially you have little kids around. The collection of Hand & Footprint Art DIY Ideas and Projects is great for kids, gifts and even home decorations. Halloween Handprint and Footprint Craft can be great keepsake craft idea, they can be made on wall canvas to keep tracking on how your kids grow every year, perfect for Halloween parties when you are going to be the host, too.
—- More DIY Ideas —-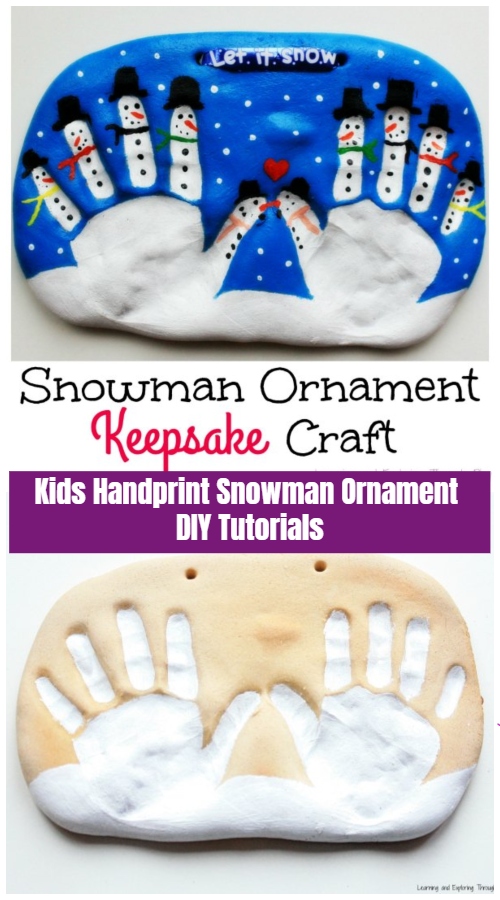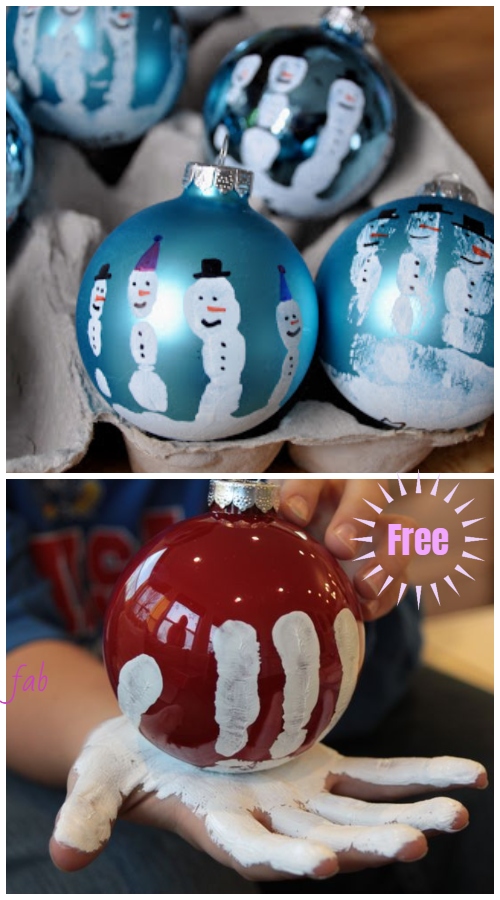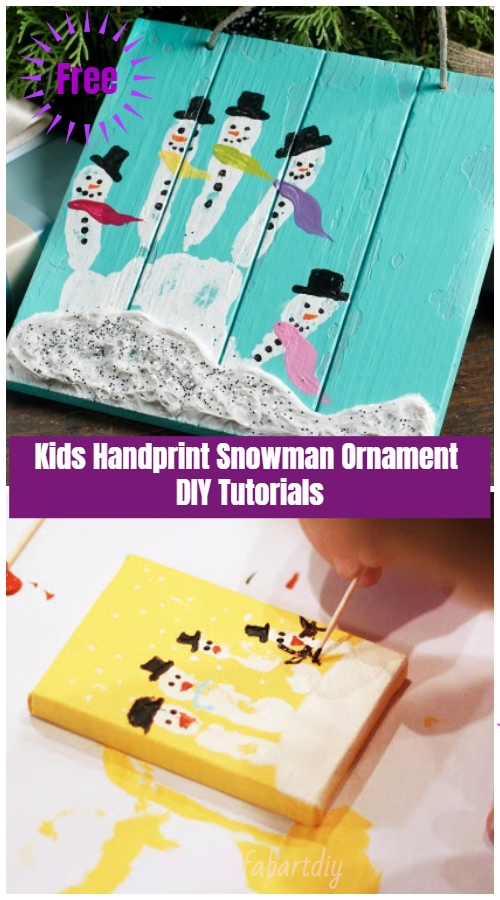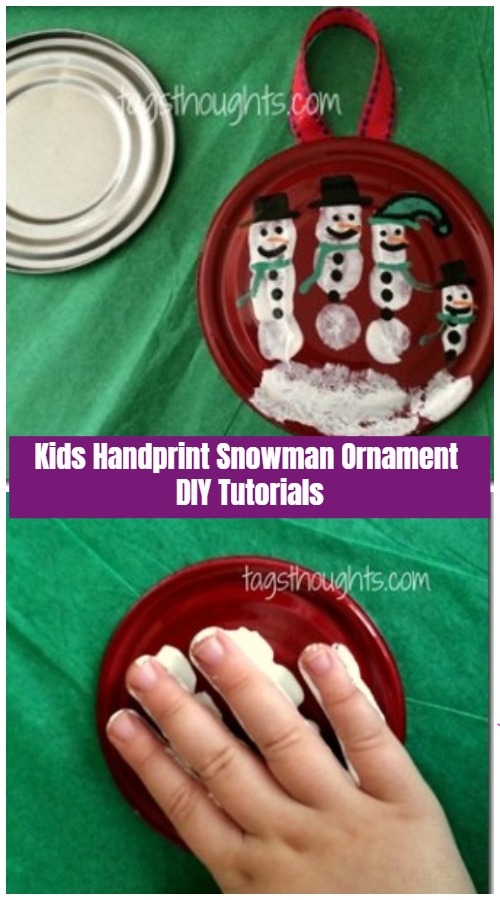 Kids Craft: Fun Yarn Birds DIY Tutorial – Video
Hi, yarn lovers, instead of crochet and knitting, here comes an easy and fun yarn crafts to use your leftover yarn scraps – Fun Yarn Birds DIY Tutorial. This adorable ornament out of only yarn, piece of tissue paper and small cardboard. They make great gifts and they cost next to nothing to make. These birdies are button cute, and kids friendly. I also have some other yarn projects you would love to check out, and I recommend the Princess Leia Yarn Wig for Halloween, the Simple Yarn Winter Hat Ornament for Christmas Decoration. These yarn birdie are easy and fun to make in minutes and you can make your own by using different colored yarns and creating more fun patterns. They can be great ornaments for holidays or home decoration elements for kids room, such as birdie mobile. The cutest yarn birdies can be good gifts for babies and little kids, too.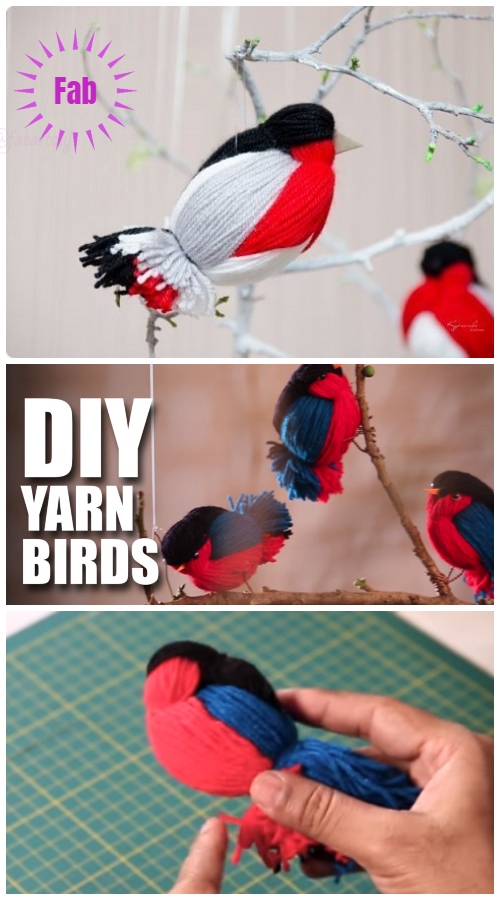 How to make DIY Fun Wooly Birds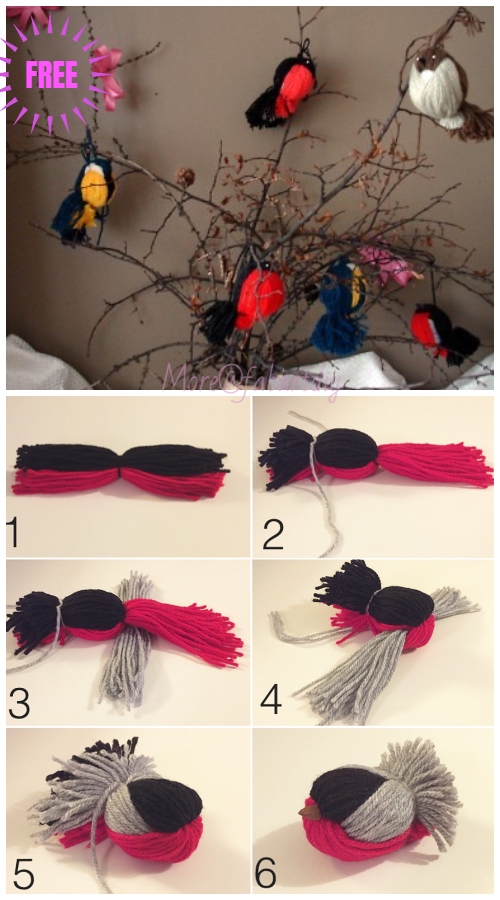 Bullfinch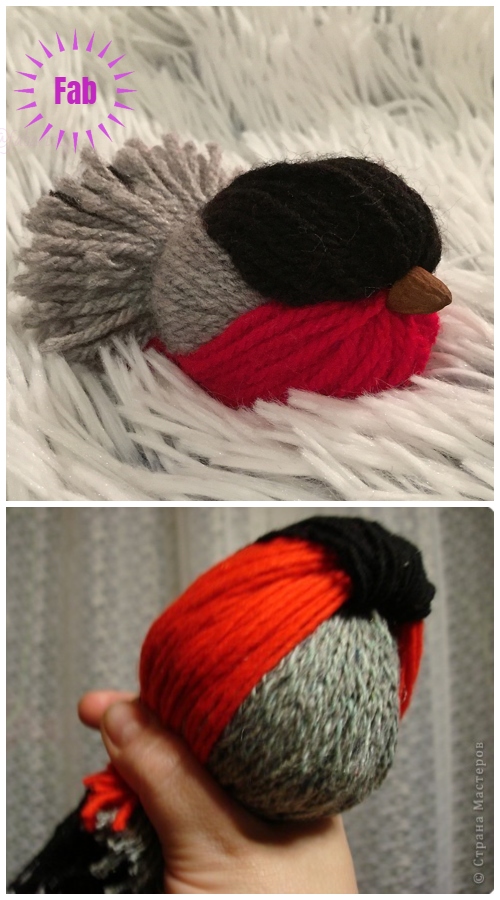 Halloween Pixie Tinkerbell Pumpkin Carving DIY Tutorial with Tips
Halloween is just around the corner, do you and your little angles want something different from traditional Jack-O lantern and witches and ghosts of the holiday season? If you still don't have the highlight pumpkin of this year, no need for panic, you still have time, and we have a super cool and creative idea for you. Great you are here to check out this great tutorial. Tinkerbell to the rescue! We have so many Halloween decoration ideas and party treats that you won't miss, just click the link and you will get inspired for your Halloween party more exciting this year. The easy to DIY Halloween decorating list is an fabulous collection that you should definitely go check out, The party snacks and treats and the ghosty lollipop design are just fun and spooky for any kids party. Tinkerbell is adored character , that most often remind us to our childhood, and besides that Tinkerbell on a pumpkin will look extremely cute and adorable.
There are tips to make your pumpkin carving much easier with hot knife, and drilling the pixie holes to make the sparkly holes of lighting.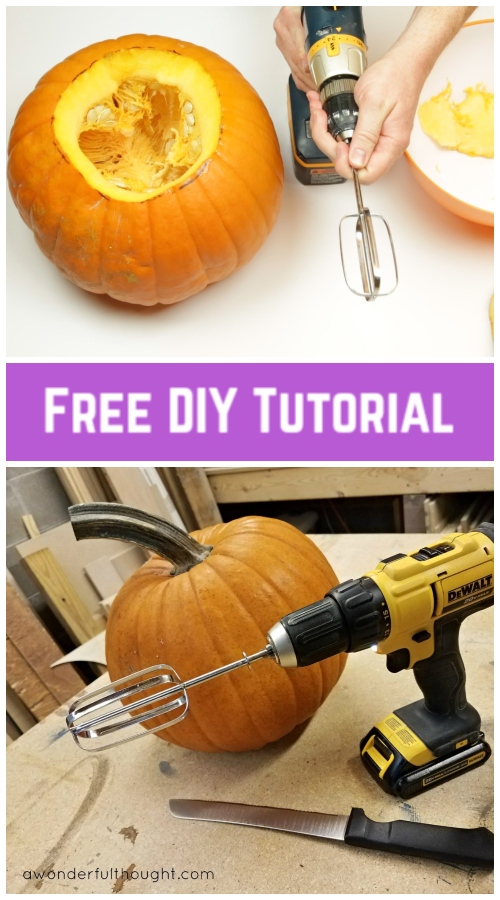 Learn how from Kimberly here: CLEAN OUT A PUMPKIN IN 2 MINUTES! and a video tutorial by Olsen Media Network.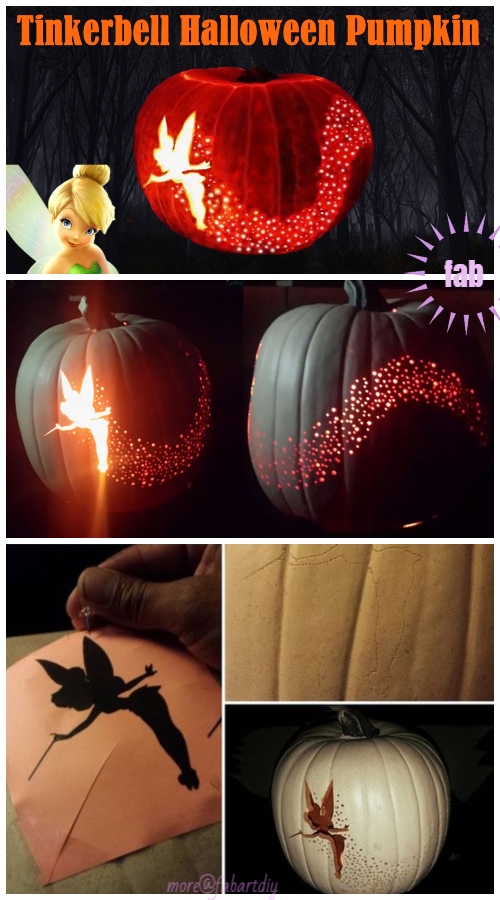 You can get the full step by step tutorial and free Tinkerbell silhouette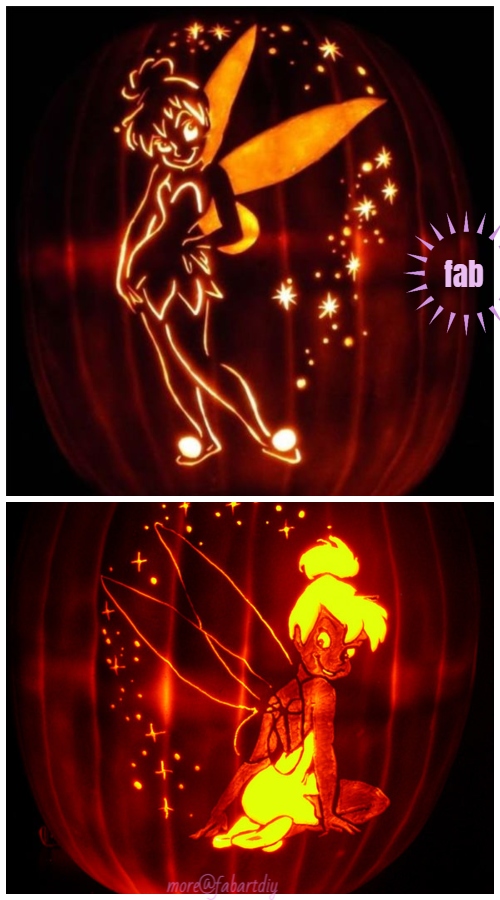 There are many pumpkin stencils and templates available, just google and pick the one you love and follow the tips to make your own fairy Pumpkin lanterns.